CLASSIC SMOKEY - Limited Edition
Our most wanted and the most luxurious style for classic, full and dramatic smokey eye look.
GET YOUR PAIR NOW!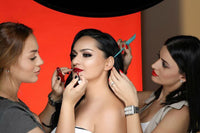 Style & Create
"Style is a way to tell who you are without saying a word. Create your style with a pair of faboulashes" -Aida
Corner Lash
The lightweight band allows for comfortable, all-day wear that never feels heavy.